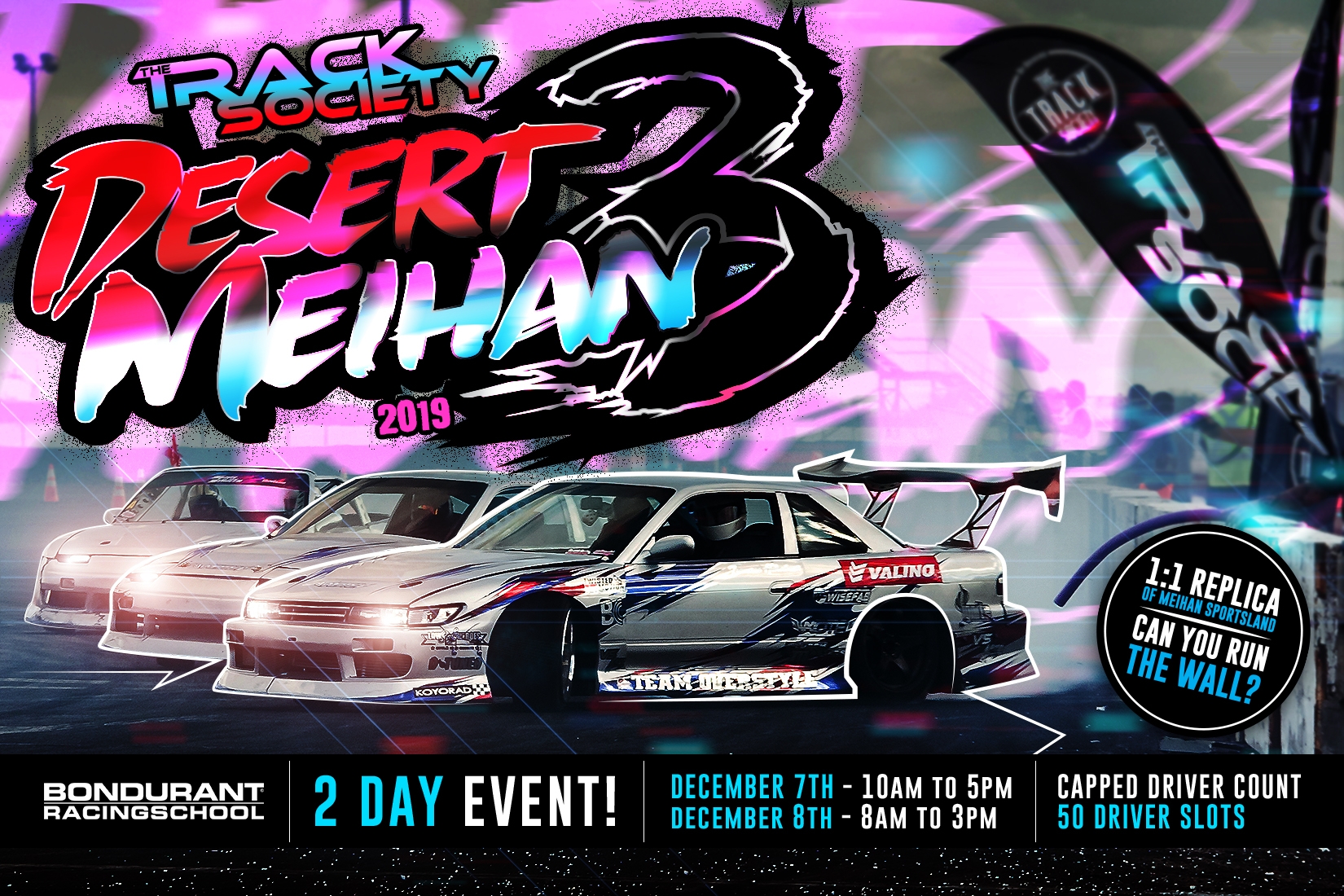 Desert Meihan 3 will yet again be a 2 DAY EVENT with camping and BBQ Saturday night!!!
As in past years…we will be replicating Meihan Sportsland at an exact 1:1 scale using GPS coordinates on the Bondurant Racing School skidpad. We plan to make this year's event even bigger and better! Very excited for our 3rd year of Desert Meihan!
-1:1 Scale Replica of Meihan Sportsland
-Make sure your cars are looking pretty!
-Driver Registration set to open October 1st
-Guest Drivers to be announced!
For any inquiries regarding vendor booths or event sponsoships, please email vendors@thetracksociety.com